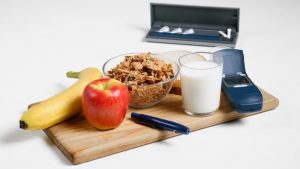 To some WA means Wait Awhile, however when it comes to diabetes management, WA stands for Way Ahead. With the release of the WA Parliamentary enquiry into the management of Type 2 Diabetes, WA government have developed a world first report that highlights the potential for using food to reverse a common disease that currently affects 5% of the WA population, with a new diagnosis every hour and an annual cost of $1B to the health budget.
At MHS we have pioneered a metabolic approach to weight and diabetes management and were pleased to provide a submission and be referenced in the report. Since 2014 we have helped more than 1200 clients achieve life-changing health improvements, including those with Type 2 Diabetes.
The Government report which was released 3 weeks early, is creating significant interest throughout the world. An example is this excellent blog post is from US dietitian Dr Adele Hite which appeared on the European site www.dietdoctor.com
"The report concluded that a low-carbohydrate diet is a valuable treatment option and should be offered to people with type 2 diabetes and should be considered for women with gestational diabetes. Patients should be offered the opportunity to avoid life-long medication and progressive worsening of their condition, even if a healthcare provider thinks the patient will not be able to stick to the diet."