When talking about weight loss, often we are specifically referring to is fat loss, rather than water or muscle loss. But in order to lose fat, our body first needs to be able to burn it. So the important question then is, how do we ensure we are burning fat?
To answer this, we need to understand a little bit about our underlying physiology. There are two primary fuel sources the body will burn to produce the energy it needs; glucose (i.e. sugar), and fat (i.e lipid). However, they are not treated equally, sugar is prioritised over fat as it is more easily used by the cells and an abundance of sugar will stop the body from burning fat altogether.
Dr Jason Fung explains this brilliantly in the Diet Doctor video How to maximize fat burning where he analogises burning sugar and fat to how we store and use money.
"Sugar is like the money in your wallet. It's easily available, but you can only store a certain limited amount. . . . Fat on the other hand is like the money in your bank. There's an unlimited amount of storage, but it's not so easy to get to. . . . [I]t's not immediately available to you like the money in your wallet. And this really explains partially why it's so hard to burn fat. Because it's not that accessible to you. In fact you can only get at it after you've burned through all the sugar."

Dr Jason Fung
Those who primarily use sugar as their main fuel source are more likely to gain weight and develop chronic diseases related to metabolism, such as diabetes, fatigue, and fatty liver (you can read more about it here). Which fuel your body uses is determined by insulin - watch this video to find out more.
There are several methods that can improve the body's ability to burn fat, including but not limited to:
Therapeutic carbohydrate restriction
Fasting/time-restricted feeding
Strength training & exercise
Improving sleep quality
Stress management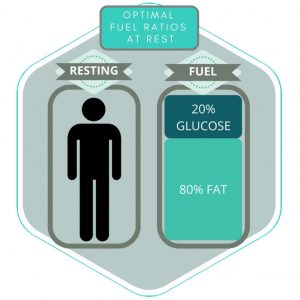 Which intervention is best suited to your physiology and situation? How do you know? By measuring, of course!
Using a technology called Indirect Calorimetry, we can assess which fuel you are burning at rest. By accurately measuring your metabolic health and ability to burn fat, we can help you achieve your weight loss and health goals. Below are several examples of clients that have improved their metabolic health and increased their fat burning in our clinics.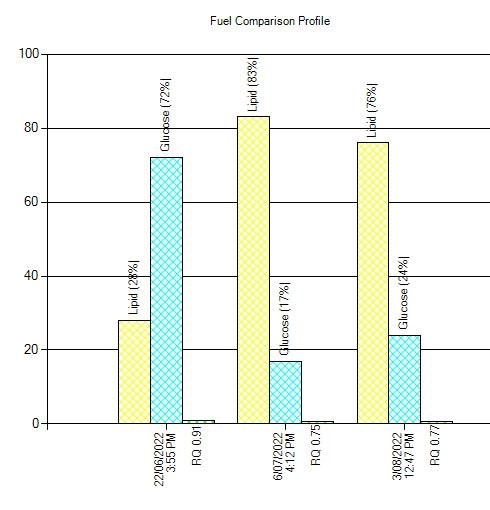 If you are interested in reading more about the science, the following paper goes into more detail.
"Ultimately it is RQ and metabolic rate that determines how much adipose tissue is depleted in a given 24 hr period."

Cronise, R. J., et al. 2017
The paper goes into further detail about how the consumption of alcohol can significantly impede the bodies ability to burn fat.
"Ethanol alone suppresses fat oxidation by 87%. Importantly, a glucose infusion following ethanol predictably increases carbohydrate oxidation by 249% and further suppresses fat oxidation to almost nil for 90 min, with only a slow rise in fat oxidation thereafter; in fact, the total 4-hr integrated oxidation of fat following an ethanol-then-glucose infusion is suppressed by 79%."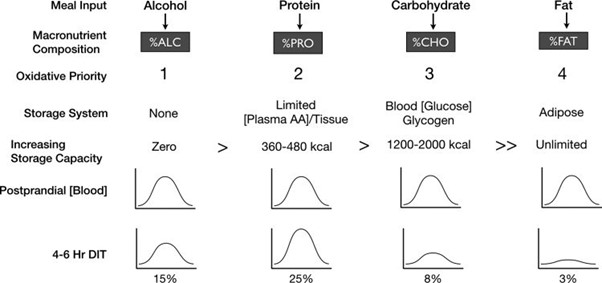 Optimise your fat burning and achieve your weight loss goals by booking in to an MHS clinic today.