Are you not getting the weight loss results you expected despite all your efforts?

Here are 5 reasons why your physiology may be hindering your progress.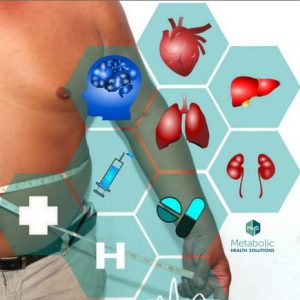 We know the bodies of those with disease function differently to healthy people, yet from a weight loss perspective they're treated the same.

For example, those  with Hashimoto's diagnosed from high thyroid stimulating hormone (TSH) are put on the same medications as those with other thyroid diseases. However, from a physiological perspective, Hashimoto's is caused by an underactive thyroid, often attributed to chronic lymphocytic thyroiditis (inflammation). We need to target the cause and get the thyroid functioning properly to assist in weight loss.

Another example is fatty liver, or more correctly, non-alcoholic steatohepatitis (NASH). The liver is the organ responsible for converting excess fuel into fat. This is a normal process, however, if the liver produces more fat than it can move into tissue, fat begins to build up in the liver itself and unless corrected can lead to lasting liver damage.

Several things make this condition (fatty liver) worse, and subsequently make weight loss much more difficult unless the root cause is addressed through balancing fatty acid ratios (Omega 3/6), significantly reducing fructose intake and, for some, adding HIIT training to the exercise routine.

With diabetes or polycystic ovarian syndrome (PCOS), the body doesn't respond to insulin as it should, so we need to understand and address the physiology of insulin resistance to achieve desired weight loss results. This may mean that diet and exercise prescription in these individuals needs to be different from the general recommendations.

When we look at the aetiology of disease and the underlying physiology, we can begin to understand and treat the root cause, which leads to dramatically improved weight loss outcomes.
"I was referred to MHS, struggling with PCOS and weight issues. It has really helped me work out how my body is working…and is definitely the most successful I've been so far". Stacey
We are constantly told that we need to eat frequently to stimulate metabolism. However, individual metabolic testing and evidence suggests otherwise (Healthline, 2018). It doesn't make sense to eat all day and expect to lose weight. If you are effective at burning fat and your metabolism is functioning as it is designed to do, your body will access it's fat stores between meals, preventing the starvation signals that lead to hunger and, in the longer term, metabolic decline.

It is also important to note that to lose weight a calorie deficit must be present. However, the commonly used metabolic equations don't account for hormone function, genetics and lifestyle, and therefore can be highly inaccurate at an individual level (Oliveira, 2011) which can be detrimental for results. If you are overfeeding, weight loss is unlikely to happen. If underfeeding, tiredness, persistent hunger and reluctance to exercise will make weight loss difficult.

Another key aspect of nutrition is macronutrients - carbohydrate, fat, and protein. It is generally accepted that we need a minimum of 1g of protein per kilogram of body weight to meet requirements. However, some people may need more (or less) than this to maintain muscle mass during weight loss. Maintaining muscle is key to ensuring insulin sensitivity is improved and the potential for weight regain is minimised.

These examples of nutritional requirements are unique to each individual. To get these aspects right, ongoing assessment and refinement is required.
"For me MHS is different – they give you a plan to meet your needs and what you want to achieve, they are there to help." Scott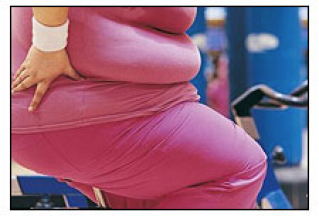 Exercise is an integral part of health and can help to reduce blood pressure, support mental health and improve fitness. Although it can assist in maintaining weight loss, exercise alone it is a relatively inefficient means for losing weight (Malholtra, 2015).

Once diet is achieving the desirable weight loss outcome, exercise interventions need to be matched to individual metabolic needs in order to optimise hormone function and create the necessary enzyme changes. This can be particularly important to move through a plateau. Resistance-based training can help to improve insulin sensitivity and mitochondrial function (Dominik, 2017), and can also to help control hunger, improve energy and enable access to fat stores.
"I came to MHS after hearing about it at the gym, I was overweight, struggling to lose weight and felt unfit. I liked the fact I didn't have to wait weeks for my results and I now have a complete understanding of what is right for my body." Aileen
Prescription medications can make weight loss difficult for many people, and while it is recognised that you shouldn't just stop taking medications, it is important to regularly review any medications you take with your GP.

At MHS, we have some patients report that they have not reviewed their medication for 10 years. It may be that better alternatives have become available that do not impact fat burning or slow metabolic rate. However, even in cases where no alternatives are available, MHS practitioners will work with each person's unique physiology to optimise results whilst on medications.

Even a 5% reduction in weight (Science Daily, 2016) can bring about reductions in dose and frequency for medications relating to health conditions such as high blood pressure, diabetes and pain.
"In 8 weeks I've already lost 7% of my starting weight, 6cm off my stomach and more importantly my blood sugar is back to normal." Stuart
5. You are losing weight, you're just not measuring it correctly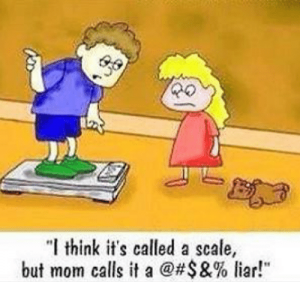 Firstly, it is important to manage expectations. Unfortunately, the popularity of television shows such as The Biggest Loser can make it difficult to set realistic, real-life goals.

What we're not shown is that most of the contestants go on to regain all (and more) of the weight lost during the show, which follow up studies have shown damage to the metabolism as a contributing factor (Vox, 2016). For this reason it is important to monitor metabolic decline during weight loss and address the issue before any significant regain occurs.

Secondly, scales do not tell the whole story. We have all heard that muscle weighs more than fat, but how do you know the weight you are losing is coming from fat stores and not muscle? It is important to measure your fat burning and body composition throughout your weight loss journey as muscle loss can predispose a person to weight regain. However with measurements, protein requirements and resistance-based training can be adjusted accordingly.

Ask yourself if your clothes feel loser? Are your measurements going down?

Lastly, and possibly most important is the fact that scales can't measure your metabolic health and what's happening inside. When people talk about weight loss, they really mean fat loss. If you are losing fat from around your liver and your pancreas, it's not going to show up on the scales, even though you are improving your health. Scales can't tell if you are burning fat as the body is designed to do, and that is critical for both short term and long term weight loss and the prevention of weight regain. Scales also can't tell if your cells are becoming more efficient to give you the energy you need to play with the kids or the grandkids? These parameters can change within three to five days; long before the scales will show any difference.
"My fitness, energy, sleep and other health issues have also improved. I now find that the little things/chores that we take for granted are easy to perform and with quite little effort." Kevin
There are many factors that can derail a successful long term weight loss program and working hard without results, or losing weight only to see it regained 6 - 12 months later can be very frustrating.

If you think your lifestyle, medications or metabolic health could be getting in the way of the results you deserve, MHS qualified health practitioners are here to help. Take our FREE metabolic questionnaire to see if MHS is right for you – click here.
"Before MHS I was constantly tired and coming from a health practitioner background I was looking for the usual answers from blood tests, but with no avail. The rest is history because since being referred to MHS 5 months ago I have lost 15kg and still losing and back wearing clothes from before having my children. I can never thank MHS enough for their support and guidance." Brooke